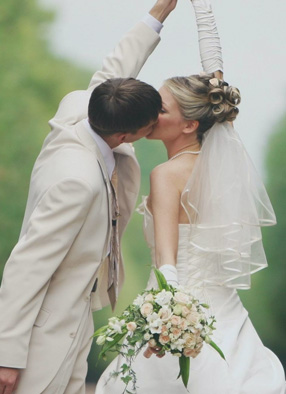 Welcome to Couture Bridal, Wedding Alterations by Jablonska
The services offered at Couture Bridal, Wedding Alterations by Jablonska Inc. are backed with professional European and American experience in tailoring and fashion industry since 1989. We bring the latest fashion directly to you from the runways in Manhattan.
Jablonska is an exclusive designer in the Charlotte area for veils, accessories and full customizations of dresses.
Jablonska's goal is to provide her customers the highest level of satisfaction with dress and/or accessory selection, alterations and fitting to fit your style and elegance.
We are conveniently located in a prime shopping center called The Fountains in Charlotte, North Carolina.
From the moment you walk into our store, Marta Jablonska will provide you with best in class services.
When you entrust us with your wedding gown or any other gown to be altered, pressed or modified, you can rest assured that you will receive a professional service with expert quality. Marta Jablonska's experience since 1989 in bridal industry is unmatched.
We work with some of the top bridal designers in the industry to ensure you will find the most beautiful and exquisite wedding gown for your special day! Matched with our expert alteration services, you are sure to have an amazing experience.
Marta Jablonska has extensive experience as a premium designer for veils and accessories. You can select from the available designs or contact us for something even more unique and custom to match your vision.
We want our customers to be fully satisfied! We offer walk-in service, but for more optimal experience, please make an appointment to ensure you receive undivided attention.
Monday: By appointment
Tuesday: 10:00 am – 05:00 pm
Wednesday: 10:00 am – 05:00 pm
Thursday: 12:00 pm – 07:00 pm
Friday: 12:00 pm – 07:00 pm
Saturday: 11

:00 am – 04:00 pm

Sunday:

Closed

Walk-ins are always welcome, however appointments are strongly recommended for better service and experience. We can accommodate for additional hours Monday – Saturday if required.

Contact Us